Please click here to download the .pdf form.

Click on the link below to download Adobe Reader©



Please fill out the application and bring it to your Interview
It can also be faxed to 440-788-3224


About Sunnyside Automotive Group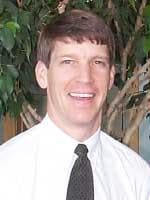 Welcome to Sunnyside Automotive's Career Opportunities!
We, at Sunnyside, pride ourselves on hiring only the best in our industry. Our corporate philosophy is very simple, we want to keep every associate for life! We are hoping that includes YOU! Sunnyside offers many opportunities that lead to future growth within our company. Many of our General Managers, including our owner (pictured above) started as a technician or a salesperson with our company. Over time they were promoted to leaders of our stores. This opportunity is available for anyone who is willing to work hard, share in our corporate vision, have a desire to succeed, and believe in commitment and dedication. If you are looking for a career and not just a job, you have come to the right place. We are very committed to training each and every associate, which we believe encourages growth, both personally and professionally. If you're an energetic, enthusiastic type who thrives in a challenging, quality work environment, we would like to talk to you. We offer excellent benefits, including a comprehensive health and dental care plan, an aggressive 401(k) package and paid vacations. Please take the time to browse through our current opportunities. If you see something that fits your personality or your skills, feel free to apply online or give us a call. Thanks for taking the time to see what great opportunities await you at Sunnyside!
Please view our current opportunities that are listed below!
Testimonials From our Team

"It's not just the Managers and the people you work with at Sunnyside, it's the customers, they really are like family! We are always happy to see new faces, but the atmosphere keeps employees and customer here for the long term! Loyality, I love that!" Caroline W.
"The people at Sunnyside really make me feel like part of the team. They always offer a smiling face, a helping hand, and a word of encouragement. Working in such a pleasant environment seems to make the work load lighter." - Phil W.
"The best thing about working at Sunnyside are the people I work with. We all have a good time while still being productive. I can honestly say they are part of my extended family." - Elvin R.